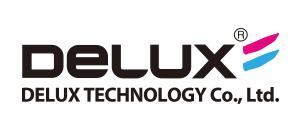 DELUX TECHNOLOGY Co.Ltd.
Fishing Line
Other
Information
Company

DELUX TECHNOLOGY Co.Ltd.

Main product

Fishing Line

CEO

JUNG YUNG SI

Phone

+82-55-973-7733

Fax

+82-55-974-5479

Homepage

E-mail

Manager

PARK MI JUNG

Manager Tel

Address

Sansu-Ro,Sanchung-Up,Sanchung-Kun, Kyungnam Provice,South Korea
Since 1986, Delux Technology Inc. has enjoyed worldwide high reputation In the production of various type of Monofillament such as Nylon Fishing line, Monofilament for Synthetic Turt and Carpet industry, Mesh Mono for Chair Manufacturing ,Lawn Mowr Grass cutting Monofilament, and other industial applications.
Delux is also well-known manufacture of high quality PE braided fishing line made by Dyneema/Spectra fiber.
Brief information on Delux is as below:
① Established in 1986
② Main Products:Various kinds df Monofilament and Brdided Fishing line
③ Paid -in capital : U$500,000.-
④ Production Capacity
Monofilaments : 120 Tons per month by 6 lines df Extruding Machines
Braided Fishing line : 150,000,000meter per year by 2,000sets of braiding line.
⑤ Annual Turnover : U$5,000,000-
⑥ Factory Location : 1 hour drive from Busan airport and 1 hour flight from Seoul airport
⑦ Personnels :3Engineers of high qualification and 30 workers of long experience.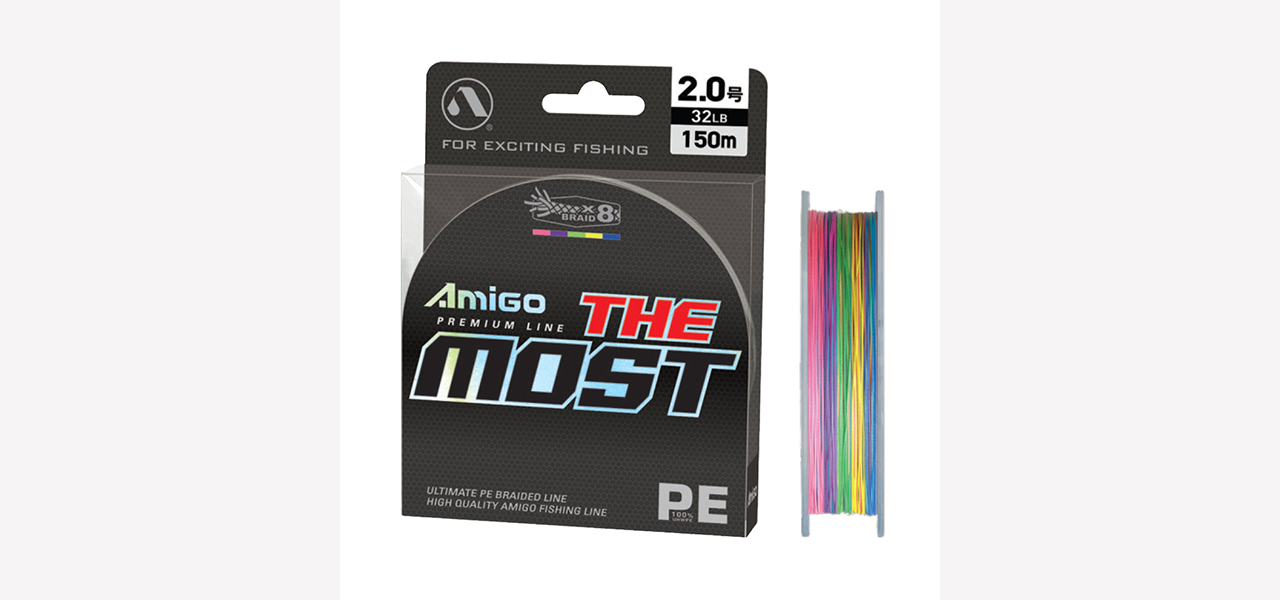 The Most
- Used high tenacity Dyneema Premium materials, the excellent high-strengh line.
- The strong casting ability without making a noise by realizing optimal PPI.
- It is easy to grasp the depth of water by the multi color lines with good visibility and can grasp the bite layer exactly. (No. 0.6, 0.8, 1, 1.2, 1.5, and 2) / 150M,250M, and 300M)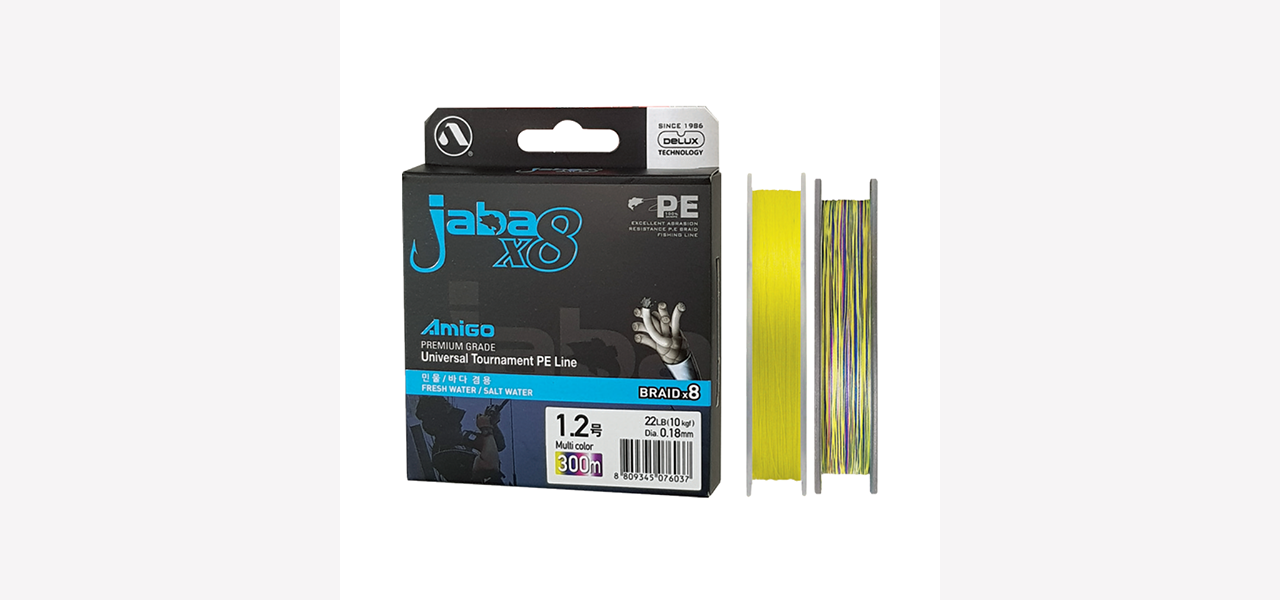 Jaba x 8 Braid
- Adopted high-quality yarn, excellent tensile force and knot strength, and special UV coating.
- Soft casting and minimizes line damage due to driving distance and broken fishing lines due to du.
- Lure action is free because the elongation rate is close to '0' and catches minute movements certainly.
- Multicolor: 10m x 5 colors (Yellow-Blue-Pink-White-Purple)
- No. 0.6,0.8,1,1.2,1.5,2,3,4,5,6, and 8
- 150m ,200m, and 300m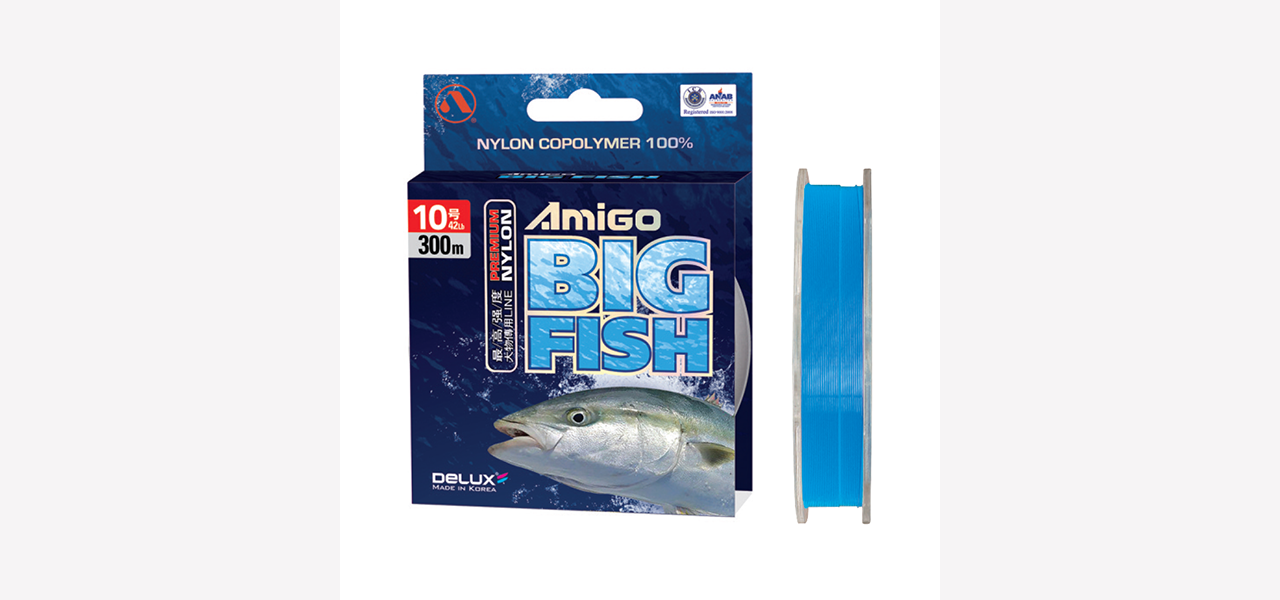 Big fish
- The first patented pre-dyeing braid product in the world is not discolored and does not run even when doing fishing several times.
- Is resistant to barb sweep by perfect triple coating.
- Minimizes splashing water by reducing guide friction
– Is good for using electric reels.
- Can grasp weak bites by excellent sensitivity with the elongation rate of '0'.
- High-strength tensile force of 8 braids
– Can afford to control instant resistance of large fishes such as cutlassfish.
- No. 5, 6, 8, 10, and 12
- 200m and 300m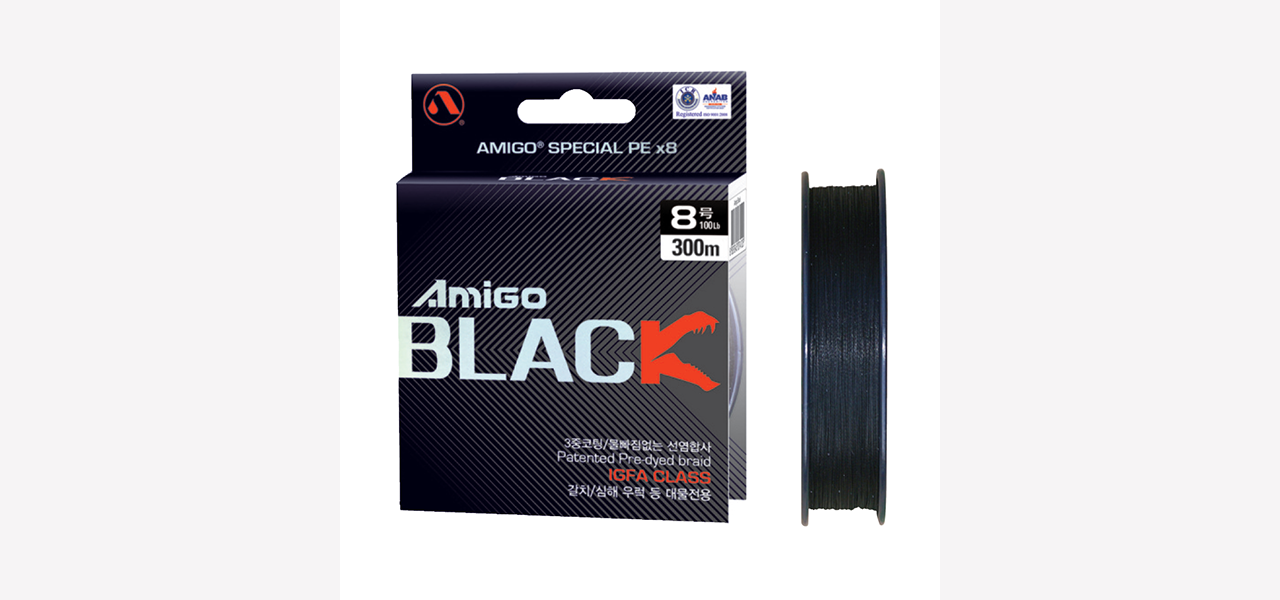 Black
- Super copolymer nylon line for big things only
- Soft coating
- The super-powered line to be able to control strong resistance of big things (Rock sea-breams, cutlassfish, etc.)
- No. 8, 10, 12, 14, 16, and 18
- 300m and 250m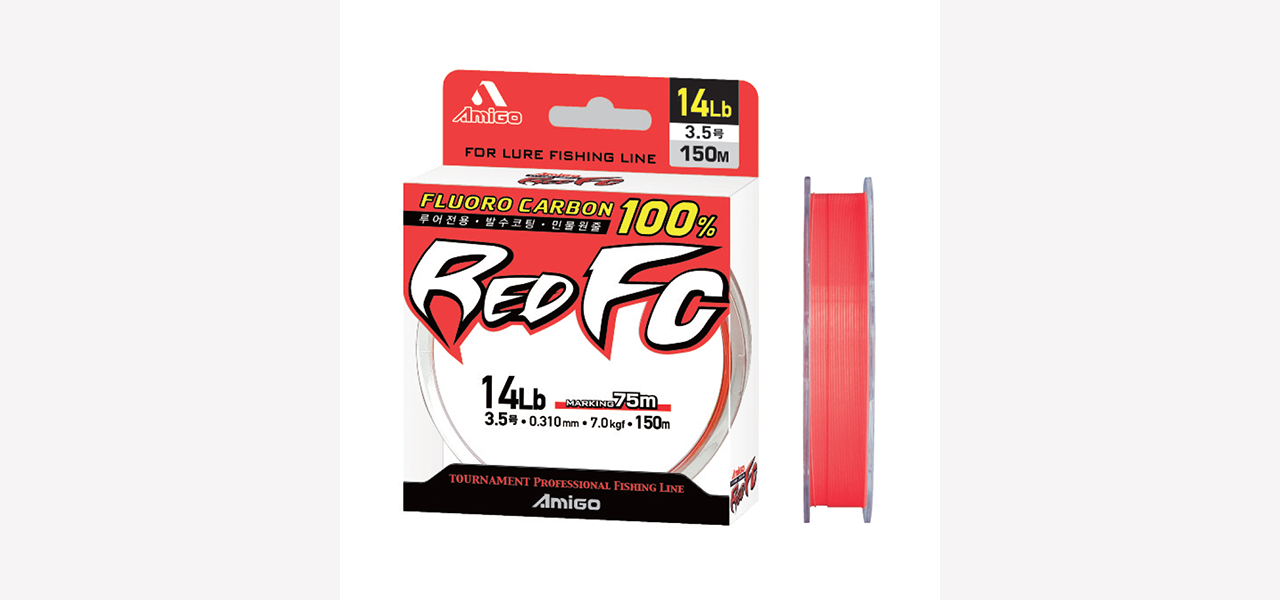 Red FC
- 100% flourocarbon line . Adopted the red color with excellent visibility.
- Strong wear resistance and heat resistance as the triple coating line.
- Excellent straightness improves casting driving distance.
- Water repellent coating to block water absorption.
- No. 1, 1.5, 2, 2.5, 3, 3.5, 4, 5, and 6
- 150 and 300m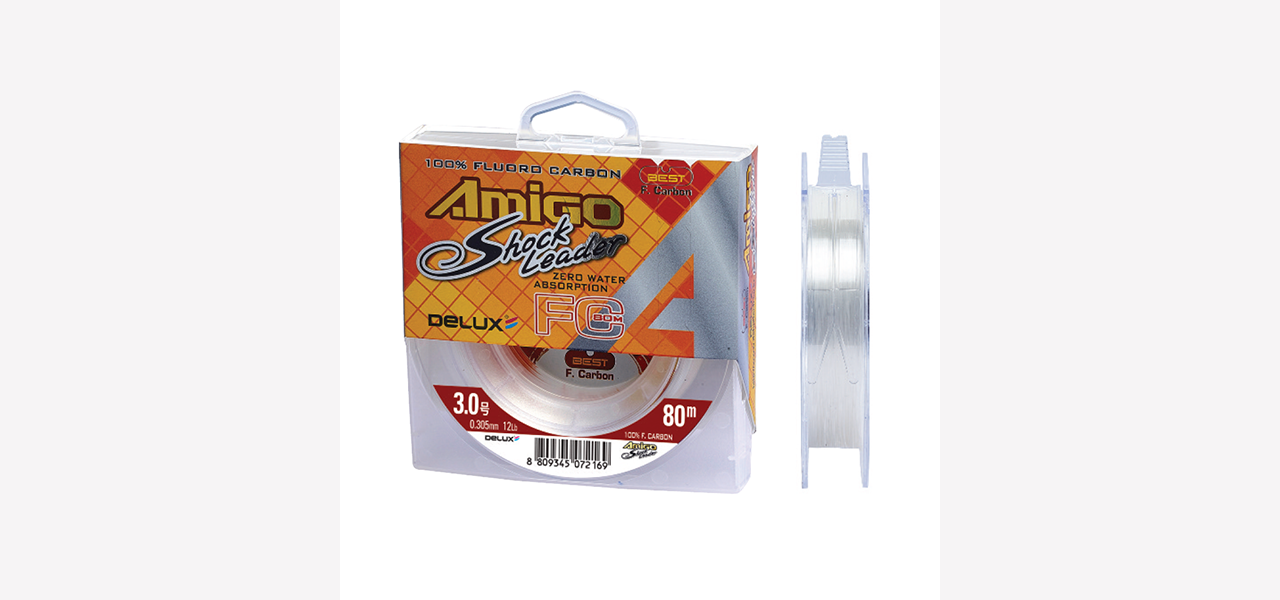 Carbon shock lader 80m
- Quintuple coating including UV coating by using PVDF yarn of highest quality
- The most powerful line against the rocks on the seashore or broken fishing lines due to du.
- Installed a cover to protect lines.
- No. 3, 4, 5, and 6
- 80m and 50m